What Do You Want To Know?
Every job is a custom job, and your job is special.
The internet can be a complicated place with too many answers to your problem.
What you need is a guide with an answer that's designed specifically for your situation. Someone who's been in the tech industry for years and helped dozens of clients create IT solutions to meet their specific needs. But that person should also be able to see the challenges and possibilities of an online operation through the eyes of a layman. Because if your data-wizard can't speak Human, then how can you even understand each other?
I'm that guide – so let's talk. The internet belongs to everyone, so let's make your piece of it shine.
Let's Boost Your Business
From app development to taking your operation into the cloud, I've been there and I'm ready to help you get there too. As a full-stack developer, I'm ready to let you take advantage of my varied skills and years of experience. We'll work together to get you the IT performance that you need, on schedule and within your budget.
Web Design
Your web site should be an effective tool that supports you. Find out how to use analytics, SEO, and user engagement to really make a difference.
UI/UX Design
If a site's design doesn't make sense to the user, they won't come back. I can put powerful market research and years of design experience to create a site that's easy and engaging for users – catching their attention and giving them the information they want.
Branding
Everyone has a brand, but let's make yours sing. We can bring all your materials together - website, logo, social media – so they can reinforce each other and help give you the online presence you need.
Cloud Hosting
The next step for everyone is moving their operation into the cloud. I can help you make the jump so you can enjoy the benefits of a lower-cost platform with superior reliability
My Portfolio
It Doesn't Have to be
Complicated
The internet can be a complicated place. And for better or worse, that's how it works.
I know how it works, and what's more, I know how to make it work for you. Tell me what you need, and I bet I can show you how to get there, because chances are, I've been there before.
My Measurements
My Background
My
Awesome

Background

I went to an awesome school (Go Trojans!). And now I work with two awesome schools (Allegany College of Maryland and Frostburg State University) as an educator helping to prepare the next generation of web developers.
Aster Codes, Freelance
2006 – Present
Opened and ran a local freelance business. Rapidly gained clients due to excellentcustomer service and the ability to explain complex technical issues at "human" level.
Presented "From 0 to 100 in Django" at DjangoCon 2017.
Provided free and volunteer services for multiple charities such as Maryland Salem Children's Trust and the Islamic Society of Cumberland for outreach and marketing.
Blog posts accepted and published on the very popular HackerNoon on Medium.
Created a Django Video Course for Pack Publishing.
Developed the EnterYourCredits online system to accommodate the large MDDC Medical Conference.
Provided volunteer services for local religious and charity groups such as the Islamic Society of Cumberland
Frostburg State University
July 2013 - Present
Lead a 3 person team in a wide array of developments to increase the university's web presence through a range of projects: web rebranding, rebuilding web architecture/servers, SEO & federal accessibility improvements. Spearheaded an educational program for the greater campus about handicap web accessibility.
Increased new users sessions by 32.2%.
Served as the departments spokesperson, participating in tech and industry panels/conventions, providing reviews, and providing direction to the department director and university CIO.
Rebuilt main web architecture that resulted in over 4000% increase in uptime.
Moved development team to a new process that focused on security, testing, and deployment stability resulting in a 46% increase in application development speed.
Presented multiple educational classes for various IT departments on Python and Python development best practices.
Designed staff training program that decreased web related help desk tickets by 69% by empowering functional end users to more effectively use CascadeCMS.
Details +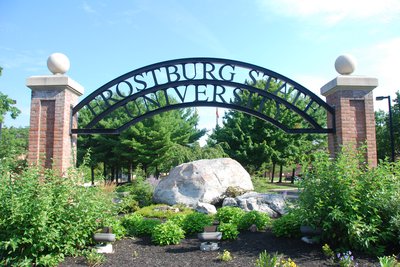 Adjunct Professor
April 2019 - Present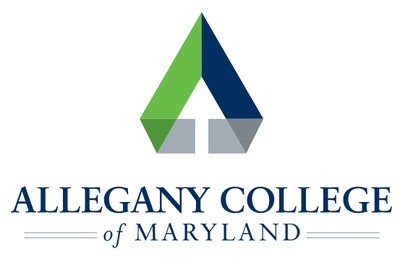 Working at Allegany College of Maryland, I was charged with redesigning the "Intro to Programming" course. The college wanted a course that would be simple and easy for students from other majors to cross into. The course was redesigned with Python as the primary focus and covers the very basics of the Python Programming Language as well as acting as a great springboard. After this class students are prepared to go more in depth with web development, data science, and much more!
Next semester I will be redesigning the Programming 201 to be a Python focused class and build on the Python 101 course.
Course Creator
June 2017 - Jan 2018
Working as a contractor for Packt Publishing I wrote the script, code, slides, produced and edited the videos for the course Mastering Django Web Development.
The updated version of this course covers a wide array of topics and goes beyond just programming. The first section reviews class based views (CBV), how to use mixins, and some very useful documentation sites for navigating the OOP classes django comes with. The next section briefly goes into Django Rest Framework (DRF), DRF's CBV's, and authentication with DRF. Section 3 introduces GraphQL and Graphene; GraphQL has become an increasingly popular alternative to REST and this is one of the first videos to feature GraphQL with Django! Section 4 introduces Pipenv, the new recommended Python tool to manage dependencies and virtual environments. Section 5 goes into depth on testing Django, reviews multiple of Djangos testing tools and provides strategies to test your project quickly and efficiently. Finally Section 6 explains how to properly secure your Django app and how to plan for that inevitable security breach.
Details +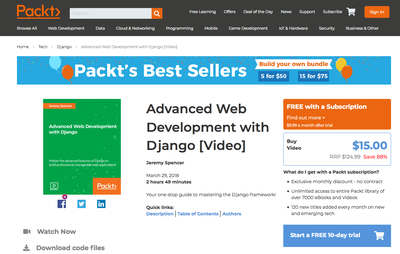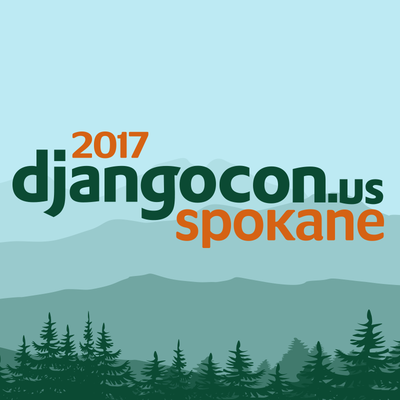 I was commissioned to give a detailed talk that covers getting started with Django Web Framework. My talk was received primarily by beginners to intermediate developers. The talk covered everything from getting started installing Python, installing Django, getting your development area setup through to setting up custom user models and unit testing. More information on this talk can be found on the official DjangoCon website.
Details +
Allegany College of Maryland
2006-2008
Associates Degree, Computer Science |Associates Degree
Associates Degree, Programming | Allegany College of Maryland
Letter of Recommendation, Leadership | Allegany College of Maryland
Letter of Recommendation, Website Development | Allegany College of Maryland
Letter of Recommendation, Programming | Allegany College of Maryland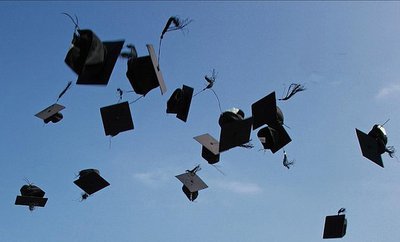 Download Resume
My Featured
Projects
I have a roster of awesome clients that work with me to create better branding, new web sites, and experiences that helped them effectively reach their users. Check out my portfolio and see what you think!
My Portfolio
Reviews
My Clients and
Testimonials
I can fix your problem, but don't take my word for it. Read what others I have worked with have said.

Reid BlueBaugh -
Web Team Lead 2017 @ Frostburg State University
Aster has done well to communicate with difficult functional users in a kind and reassuring manner which has made the department stronger. [He] has provided quality customer service to many departments on campus. In particular, the Marketing & Media Relations needs a lot of IT resources, and he's handled the area well. Aster is responsive and takes care of emergencies in a timely manner. He's also kept up with an increased workload with an abundance many IT projects. Aster is willing to assist co-workers whose skills aren't at his level without being condescending or menacing. He's becoming less of a co-worker and more of a Team Leader.

Dr. Jonathan Gibalter -
President of Frostburg State University
I loved the (Winter Mailing) card and so did many of the faculty/staff/students/alumni and friends of Frostburg State University that received it. It was very well done and I appreciate the job you did on it.

Rik Bair -
Director, Instructional Design & Delivery @ Frostburg State University
Aster is a member of the FSU web team and has done great job as the university has transformed with the new branding which required a redesign of the web page. Aster has provided swift assistance whenever I have come into the office with web page issues or in need of help with CMS issues. I know I can depend on Aster to get the job done quickly and his can do attitude makes him a pleasure to work with.

Dan Lasher -
Director of Operations - Allegany County Detention Center @ Allegany County Sheriff's Office
Aster designed an outstanding web page for our agency. His insight and knowledge in the field of web design is amazing. I am confident in his abilities, and very satisfied with all aspects of his support.

Donna Brenneman -
Marketing and Development @ Maryland Salem Children's Trust
Aster is constantly on top of any project that I have worked with him on. He has a true concern of getting the customer the end result that is desired. I have been very pleased at his turn-around time and reliability. I would not hesitate to recommend Aster Spencer to any organization in need of an IT Freelancer.

Shamun Mahmud -
Federal VAR @ Mt. Vernon RECenter
Aster is a hard worker and performs due diligence. His critical thinking skills facilitate his ability to teach others. I would recommend Aster for his analytical skill and personable nature.

Steve Robinett -
Professor of Computer Science @ Allegany College of Maryland
Aster is thoroughly dedicated to being a true professional. He brings passion and dedication to detail in his work. He is constantly working to expand his skills and keeps abreast of the latest technologies in web development.

Beth Thomas -
Director of Human Resources @ Frostburg State University
[The Frostburg State University] Online Directory looks good and the new features are very helpful.

Dr. Doris Santamaria-Makang -
Special Assistant to the Provost @ Frostburg State University
After the overview you presented about the revised Academic Dismissal Website, Maureen and I feel comfortable that the revisions you made will highly improve the site and will respond to both the students' and this office's needs.

We appreciate very much your work great assistance with this request.

Reid BlueBaugh -
Director of Web & Mobile Applications 2018 @ Frostburg State University
Aster assisted Associate VP of Marketing Colleen Stump with streamlining critical pages on FSU's web page including the main page, academic search, the Google search, and the main pictures. Monthly meetings with Colleen ensured all of her specialized requests and needs were met with her gratefulness.

As positive comments were received by very important people on campus such as Colleen Stump, it demonstrated Aster's ability to communicate better than most with end users.

Aster has taken care of the needs of end users that sometimes aren't the easiest to deal with.
Ready To order Your Project ?